Rangel Construction Company LLC is a commercial general contracting company based in Rapid City, South Dakota.
We specialize in new commercial construction and additions, commercial interiors and remodeling, historic restoration, and custom homes. Our work area covers the entire state of South Dakota and the surrounding territory. The Rangel family has been serving the region's commercial construction needs since the early 1980s, and numerous clients have grown to trust our commitment to excellent craftsmanship, transparency, and professional business dealings.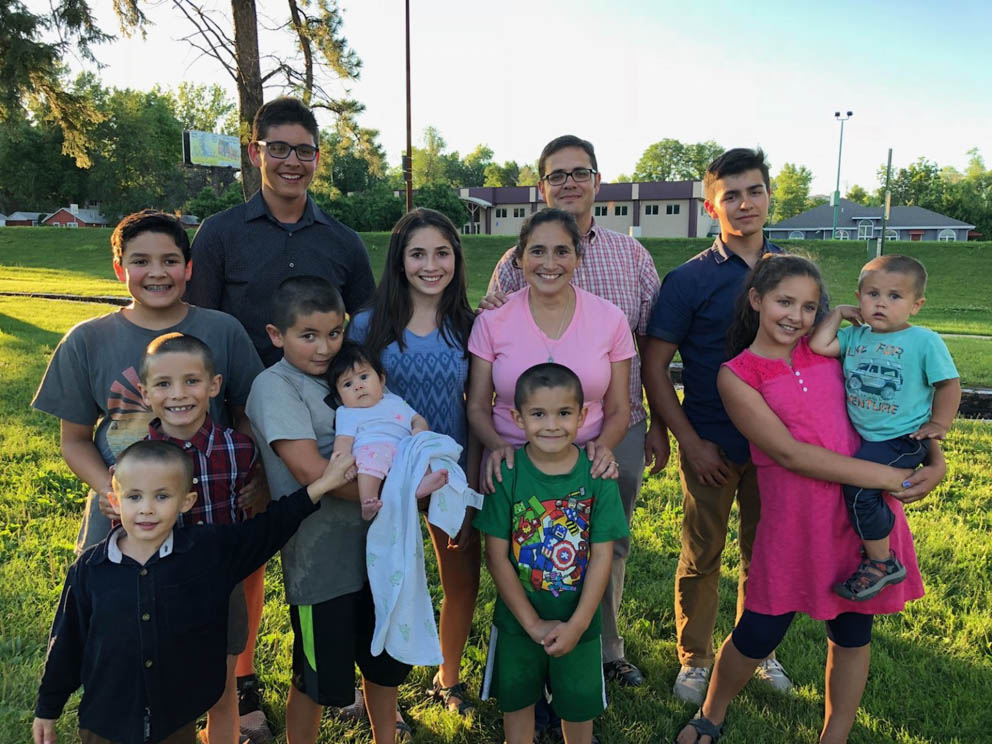 A note from our president, Mario Rangel:
"Welcome to the Rangel Construction Company website! We are glad that you are taking some time to learn more about our company, and how we can best serve your commercial construction needs. As a second-generation general contractor, I am building on the legacy begun in 1980 by my father in western South Dakota, and our company is proud to employ one the finest teams of construction craftsmen in our region. Just like the workmanship we incorporate into all of our structures, whether new, restored, or remodeled, we seek the same degree of excellence in building our important relationships with our clients. Just as your project and its outcome are important to you, building a great legacy for our customers and our region is important to us. We look forward to partnering with you in constructing a great future for your project!"
What Our Clients
Say About Us
Mario and his crews have always taken care of us! In the last 15 years, they have built out four salons and remodeled two salons for us. Honestly, I don't think there is anyone else I would trust for my construction needs.​
I am writing as the City Administrator for the City of Lead, South Dakota. Our relationship with Rangel Construction Company, LLC is remarkable and strong. In 2017, Rangel Construction was the General Contractor for the construction of a new playground area, including state-of-the-art play equipment, unique rock structures, seating areas, musical instruments and a splash pad. Rangel Construction provided the advice, expertise and skills needed to complete this visionary installation. During construction, Rangel Construction met with city officials and crews on a daily basis and from these meetings came a great respect for their abilities. The follow-up to the completion of the project was also strong. I highly recommend Rangel Construction Company, LLC for any endeavor.​
I had Rangel Construction do the remodel on my office. They were very responsive, professional and I have a great finished product! Mario was so accommodating to my schedule and Harley was there to answer all my questions and had amazing craftsmanship! Thank you for all the hard work!
I have used Rangel Construction on two commercial projects. Both projects were completed on time and Mario and Mark were always attentive to my concerns. I'm very pleased with the quality of the craftsmanship and durability after almost 10 years since the initial project. When it was time for the next project I didn't even bid it; I went straight to Rangel and they worked with the design team saving me tens of thousands (maybe more) by avoiding costly and unnecessary design ideas (although the design ideas were pretty neat!). 5 stars no hesitation.
It's always a pleasure to work with Mario and the project managers at Rangel Construction Company. They are very conscientious about getting the job done right and have consistently demonstrated thru the years that they are capable of tackling difficult projects as a team player with the design professional.
Mario and Mark are great to work with on various types of construction projects. They do a nice job managing the project to remain within owner budgets and schedules.
Mario Rangel and his Staff are absolutely the most professional Contractor Cos. to work with. They go out of their way to thoroughly answer all of your questions and concerns and are always available with excellent advice and ideas. I work for a Commercial Property Owner and we have used them on both small and larger construction remodels and they take care of everything from start to finish. Mario takes such a personal interest in the job you need done and works promptly to complete. I would recommend this company to anyone looking for a beautiful completed design.
Rangel Construction has a great attention to detail and has an awesome crew. Mario is very involved and likes to make sure things are done right from start to finish.